How to Order Products

Wholesale Member Retail Customer

Wholesale Pricing
(24% off Retail)



Required




.


Optional




.


Optional

Product Discount


Starter Kit

Essential Rewards
Program

Earn Commissions

Full Retail Pricing




Optional




.


Not Available




.


Not Available

Ok, so what does this all really mean?


Wholesale Member - A good way to think of this is like a membership (like Costco or Sam's Club). You buy a
one time "Starter Kit" and then you receive wholesale pricing (24% off retail). You can buy
any of Young Living's Products whenever you choose or however often you choose.

Retail Customer - You simply buy the products just as you would buy anything online and pay full retail.

---
---
The rest of the sign up is simply basic information like:
- Username (to login online in the future)
- Password (for security when logging in online in the future)
- Pin (4 digit code for security when calling Young Living to place orders or for customer support questions)
- Shipping Information
- Billing Information (payment method)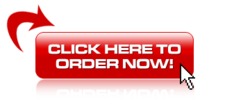 Be Successful.......Be Young Living

Live Phone Orders



1-800-371-2928

(toll-free Canada & US)
Monday-Friday 7am-7pm US MT
Saturday 7am-3pm US MT

Type the person's "Young Living Member ID Number" who referred you.

If you are unsure then look at any brochures, fliers, cd's, or websites with the person who told you about Young Living to find his or her Member ID Number.

Independent Distributor


Need help? Call us

Choose to order as an Wholesale Member or Retail Customer.


What is a Member Number

(also known as Independent Distributor Number)?
Why does Young Living need my social security number for an Independent Distributor for a Customer?
Common Questions

---
- A Member number is an identification number Young Living assigns to all of its Independent Distributors
- Member numbers allow the person who referred you to Young Living's products a way to be rewarded and compensated for their efforts

- The social security number is only required because an Independent Distributor has the opportunity to earn commissions. If a distributor earns over a specific amount, Young Living would need to report it to the IRS when taxes are filed. Once the social security number has been entered into Young Living's system, there are a limited number of employees that can view the number, for tax reasons. It is not available to view on file, and it is not used for any other reasons.
- A Customer does not earn commissions therefore there is no need for a social security number

Sponsor ID: 259664 Enroller ID: 259664 Dallas Harting